The Products used at The Everly Spa deliver health and vitality to your skin. From organic potent ingredients; results oriented peptides and enzyme peels, to the most effective hair removal, our products provide the solution to all your skincare needs.
This video is an amazing depiction of the high quality, standards, and production processes of the Hungarian Products I use.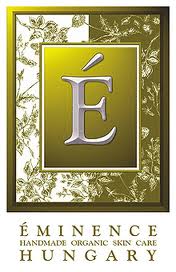 Eminence Organic Skin Care is a concentrated, results-oriented and cost-effective product line. The products are made from aromatic organic fruits, vegetables, herbs and spices that contain powerful anti-oxidants for superior age-defying benefits. All Eminence products contain a minimum of 85% active ingredients for maximum and accelerated results. The products feed the skin the vitamins and nutrients needed to perform at optimal levels to reduce sensitivities, hormonal imbalances and premature aging. Eminence Organic Skin Care delivers beautiful, healthy, glowing skin without harsh chemicals, preservatives or down time in less time and for less money. The ingredients are harvested in the same town as I like, and the video depicts the way both lines harvest and create their products.

Sugar Pro Wax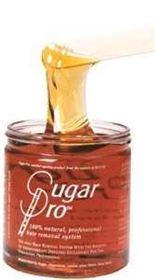 100% Natural Professional Aromatherapy Hair Removal System Contains only: Sugar Chamomile Lemon juice Rose Water SugarPro contains only the highest quality ingredients. They do not add or hide any chemicals, resins or other ingredients. Contains rose essential oil. When warmed up, releases the perfume of fresh picked roses. SugarPro is extremely effective in removing all types of unwanted hair without the negative side-effects of wax. It is specially formulated to stick to the hair, not the skin, so hair slides out almost painlessly. It will take care of your skin while removing all types of unwanted hair effectively.